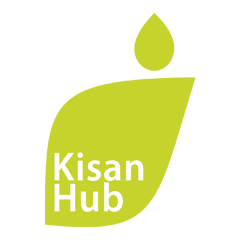 KISANHUB
KISANHUB
Address
Pentagon Tower 1, P3, Magarpatta City, Hadapsar, Pune, Maharashtra 411013
KisanHub is a complete software solution for agri-food businesses. KisanHub's Crop Intelligence Platform allows users to manage their crop supply chain and field trials effectively.
KisanHub is the only software solution covering all three aspects of the crop production on one single platform:

1. Field trials - Collect, standardise and analyse phenotypic data from field trials. Break down data silos and help collaborative data sharing across trials teams. Seamlessly integrate aerial images, sensor, weather data with field assessments and trial diaries.

2. On-farm and agronomy - Provide Enterprise-Farmer connectivity, enable two-way data flow, digitise farm records, help farmers and agronomists take informed decisions by bringing in farm, crop, satellite, weather, sensor, machinery data in one place. Allow contracted farmers to share crop monitoring and field inventory with their enterprises.

3. Supply chain management - Supply demand planning, load and contract management.
Teams
University Officers
Supporting Staff
Associated Team
Other Team