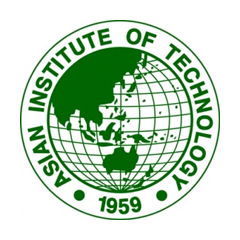 Asian Institute of Technology
Asian Institute of Technology
Address
Asian Institute of Technology, Bangkok, Thailand
The Asian Institute of Technology promotes technological change and sustainable development in the Asian-Pacific region through higher education, research and outreach. Established in Bangkok in 1959, AIT has become a leading regional postgraduate institution and is actively working with public and private sector partners throughout the region and with some of the top universities in the world.
Recognized for its multinational, multicultural ethos, the Institute operates as a self-contained international community at its campus located 40km (25 miles) north of downtown Bangkok, Thailand.
Besides the usual labs and academic buildings, the main campus includes housing, sports, and medical facilities, a conference center,and a library with over 230,000 volumes and 830 print and on-line periodicals.
All serve to fulfill AIT's Mission which is:
To develop highly qualified and committed professionals who play leading roles in the region's sustainable development and its integration into the global economy.
AIT Offers
Masters degrees: MBA, MEng,MSc
Executive Master DegreePrograms
Doctoral Degrees: DEng, DTechSc,PhD
Diploma and CertificatePrograms
An intensive English language andacademic Bridging Program
Non-degree continuing educationcourses for practicing professionals
Teams
University Officers
Supporting Staff
Associated Team
Other Team